The VE Biergarten in the Waldesrauschen is back for the 2021 season. Beginning on April 24th, the Biergarten will be open every Saturday night from 5-10 pm offering German / American food & beverages available for purchase along with our house DJ and live music for your entertainment.
Current Schedule of Events planned for this the Summer 2021 Biergarten:
• July 17th Slick Rhodes Band
• July 24th George Sinkler Band
• July 31st Alex Deems
• Aug 7th The Mix
• Aug 14th Scattertrain
• Aug 21st TF Squared
• Aug 28th Bludogz
• Sept 18th Scattertrain
• Sept 25th Y'all Or Nothin'
• Oct 2nd Bludogz
• Oct 9th River Dawgs
Call the office for latest information (215-675-5380) or check out the VE facebook page.
---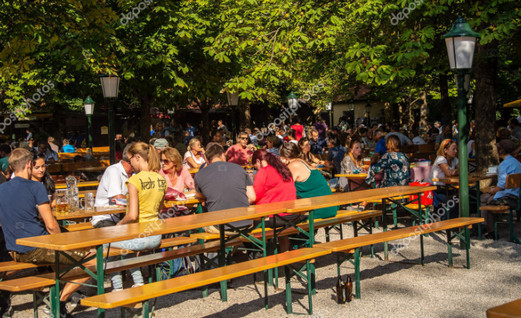 There is ample outdoor space for social distancing as our Biergarten is very large
---
Please Note: All cash transactions, no credit card will be accepted at Biergarten. Face mask protection is required when navigating the Biergarten & Ratskeller, arriving, departing, visiting the restrooms, and purchasing beverages, etc. No mask, no service. Masks are not required while seated. Please be prepared to comply to Covid safety guidelines.