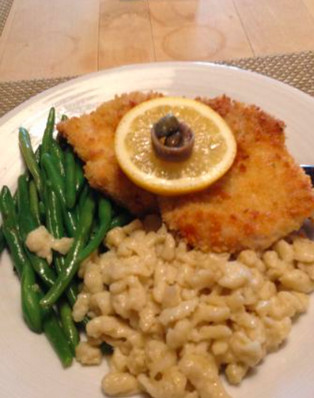 Come out and support your club. If ever there was a time, it's now. New this Friday night September 11th, the VE kitchen will offer a dinner for curbside pick up only. MENU and instructions are listed below.
All orders must be placed in advance and prepaid with Credit Card. Please call (215-675-5380) to place your order Monday to Wednesday between 10am and 4pm for Friday pickup. Cost is $15 includes tax. All Meals are Complete! No Substitutions!! Friday pickup time is between 5-7pm.
---
Menus through mid-October are below.
Friday, October 9th
Cream of Chicken Soup
Pork Loin stuffed with spinach & hard salami
Roasted Potatoes
Sauerkraut
German Apple Cake

Friday, October 16th
Split Pea & Ham Soup
Chicken Cordon Bleu
Rice Pilaf
Green Beans with walnuts & cranberries
Spiced Crumb Cake

Friday, October 23rd
Butternut Squash Soup
Rouladen
Mashed Potatoes
Red Cabbage
Texas Chocolate Cake

Friday, October 30th
New England Clam Chowder
Chicken Pot Pie
Asparagus
Carrot Cake

Friday, November 6th
Beef & Barley Soup
Pork Schnitzel
Spaetzle
Roasted Acorn Squash
Coconut Buttermilk Pound Cake