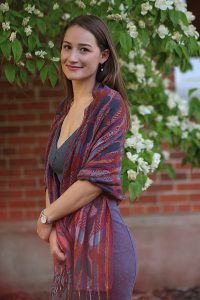 Danika Gottbrecht, daughter of Bert and Maureen Gottbrecht, has received a Fulbright US Student Program award to Germany from the US Department of State and the J. William Fulbright Foreign Scholarship Board. Danika, a graduate of Germantown Academy and Guilford College, will support the teaching of English in Rheinland-Pfalz, bordering France, Belgium and Luxembourg. While in school, she majored in French and International Studies and minored in German.
Danika is one of many US citizens who will conduct research, teach English and provide expertise abroad for the 2018-2019 academic year through the Fulbright US Student Program. Recipients of Fulbright awards are selected on the basis of academic and professional achievement as well as a record of service and leadership potential in their respective fields. Danika's grant period will start in September, 2018 and last until June, 2019.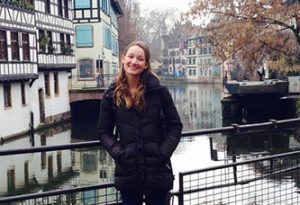 The Fulbright Program is the flagship international educational exchange program sponsored by the US government and is designed to build lasting connections between the people of the United States and the people of other countries. The Fulbright Program is funded through an annual appropriation made by Congress to the US Department of State's Bureau of Educational and Cultural Affairs. Participating governments and host institutions, corporations, and foundations around the world also provide direct and indirect assistance to the Program, which operates in over 160 countries worldwide.
Danika is a former Miss Vereinigung Erzgebirge and spent several summers as a lifeguard at VE's pool. Danika hopes to use her experience abroad to pursue a career in international diplomacy and government work. On behalf of the VE membership, VE's Board of Directors wishes Danika success in her future endeavors. Congratulations, Danika.